Home
Annual Inspectors Course
**NOTE: Dates have Changed and are subject to change**
The dates for the AI course will be;
Theory -   Saturday 11th June 2016 at the Meg Olive Room, RAAF Association Bull Creek. Starting time 8.30 am Finish time 5.00pm

Practical -

10:30am Sunday 10th July 2016 to 9:00 am Saturday 16th June 2016

.  To be held at Narrogin Airfield.

Nominations must be forwarded to Alan Arthur (RTO/A) via club AAOs. Previous attendees will have priority; followed by those with a history of helping out on annual inspections on club gliders; and lastly private owners wishing to have a form 2 ticket to do their own glider.  Early nominations are more likely to receive an allocated position.

Each club will have three positions to fill and if one club does not fill their allocation the extra positions will be offered to reserve candidates
Please forward nominations as soon as possible so that I can confirm venue bookings.
Annual Inspectors Refresher Course
A revised issue of MOSP Part 3 is about to be issued; one of the many changes it the currency of Annual inspectors; as a catch up all Annual Inspectors must attend a refresher course within the next two years to remain current and after that every six years.
The WAGA Annual Inspector Refresher Course will be the theory lectures for the Annual Inspectors (Form 2) Course above on 11th June 2016.  Inspectors who have not attended a refresher course will be removed from the active list but may attend future AI Course Theory lectures as a refresher.  
Again, All nominations should be via the club AAO. 
AAOs please vet all nominations prior to forwarding them to me, here is your opportunity to edit your inspectors list.
There is no plan to run additional courses, however other states will be running courses.
Please forward nominations as soon as possible so that I can confirm venue bookings
Information from 

This email address is being protected from spambots. You need JavaScript enabled to view it.
Details

Written by

Super User

Category: Uncategorised
Hits: 4008
The WAGA Website is undergoing an upgrade - new content will be added very soon
Please direct any queries to This email address is being protected from spambots. You need JavaScript enabled to view it.
Details

Written by

Super User

Category: Uncategorised
Hits: 2022
The 2016 BSS/GCWA WAVE CAMP
The dates for the Wave Camp have been set, Monday 1 August to Tuesday 9 August 2016
The flat land thermal soaring season has virtually finished so what is the next challenge for the keen (frustrated) glider pilot.
Why ! The Wave Camp!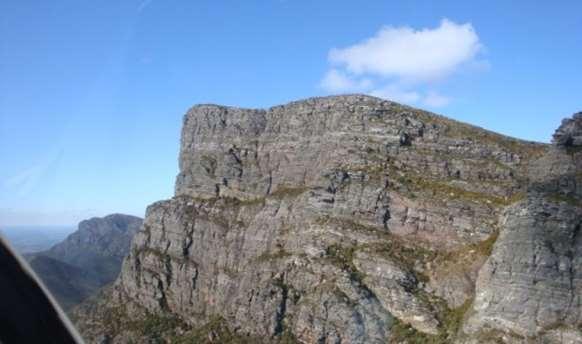 The last few years have been lean pickings for wave flights. Statistically this should mean our chances of excellent weather conditions are higher this year. I am confident that we will again have a group of GCWA members along to share the fun and we will welcome any Narrogin members who would like to participate.
We have newer members in the last couple of year who have progressed to a level where solo flying participation is possible. Pilots with less experience can always fly with an instructor.
This year the BSS committee will allow us to again take the DG 1000s to the Wave Camp. This dream glider will be available for checks, Ridge soaring and wave flights. There will be twin oxygen Mountain High EDS units available.
The club is currently planning on a single Astir being available for members with suitable experience. It is a great experience as far as the gliding is concerned and also socially. Albany is only a one hour drive from the Stirling Range Resort.
You can choose to use a single seat glider or do a mutual flight in the DG 1000S, if less experienced or feel more comfortable. Local soaring can also be great fun on some days. It is a very different flying experience from our flatland soaring. There is the smoothness of good wave, thrill of ridge soaring and the breathtaking scenery of the Stirling Range. The close company of Wedge Tailed Eagles adds to the experience.
Think of taking your better half along for a holiday and brownie points. They can go of sightseeing or to Albany to spend your ill-gotten wealth.
We always plan to have a social dinner at the Lilly Dutch windmill restaurant.
Please read the Stirling's Wave Camp Manual (Request a copy from Ian Cook or Owen Jones)
Accommodation
Stirling Range Retreat www.stirlingrange.com.au. Various levels or take your own caravan
The Lilly www.thelily.com.au The Lilly now has their C47 accommodation for nostalgic members
Breathing Oxygen and Decanting Endorsement Course
As the wave camp is approaching, we will run another oxygen course. This course covers both physiology and practical use of Mountain High EDS systems. It is a club requirement that you have attended / passed the course prior to using the BSS Mountain High systems at the Wave Camp. The Course will be run by Ian and Harry on Tuesday 5 July at the DSR.
Wave Camp Lecture Night This night must be attended by all those participating whether a solo or mutual pilot.
Owen Jones will give a presentation which covers Orientation, the airfield, weather patterns, specific hazards, safe ridge flying, wave formation, outlandings and logistics. To be held at DSR on Tuesday 19 July.
Ian Cook is BSS Wave Camp Coordinator this year and he can be contacted on
Phone 9401 9461
Mob 0419 917 657
This email address is being protected from spambots. You need JavaScript enabled to view it.
Details

Written by

Super User

Category: Uncategorised
Hits: 4105
Ladies and Gentlemen,
You are invited to Three XC lectures on Thursday evenings from 7:00 PM to 9:00 PM on the 3rd, 10th and 17th of September 2015
Location: Department of Sport and Recreation, Vincent St, Leederville
Parking is available adjacent to the building. Access may need to be off Oxford St. If asked, mention the Gliding Association meeting.
The following lectures will cover different topics and are on Thursday 10th and 17th.
Please come to all three if you can.
The approximate agenda is:
3rd
Weather information and patterns
Thermal structure and sources
Thermalling
Hydration and nutrition
Outlanding
10th
Polar curves
Speed to fly
Parachuting
Deviations
Water ballast
Task planning and declarations
17th
Assigned Area Tasks
Using flight computers
Preparation
Final glides and finishes
Competitions
Details

Written by

Super User

Category: Uncategorised
Hits: 4975